CHASE OR DESERVE? YOUR PROSPECTS HAVE IT 100% CLEAR.
Learn how to be successful in Sports Marketing and Padel:
If you are a Manager and a Business Owner and you are focused on Marketing and sales, this article is for you.  I would love to tell you about 5 mistakes to avoid if you want to be successful in Sports Marketing and Padel
The old way of selling is now coming to an end. A new way of approaching to our customers is making the big difference between succesful businesses and those who still keep on using (fighting, struggling and suffering) the old style "Marketing & Sales methodology" that used to work some decades ago.
Let me ask you some interesting questions that will help you clarify:
WHAT IS YOU CURRENT WAY OF SELLING?  Is it working properly for you?  I would love to know about it. Please let me know your thoughts in the comments box below.
Furthermore, ask yourself about this important topics:
HOW ARE YOU MARKETING YOUR PRODUCT & SERVICES?
WHAT IS THE WAY YOU GET SOME NEW CUSTOMERS?
WHAT IS YOUR SALES PROCESS LIKE?
DO YOU FEEL THAT YOUR CUSTOMERS APPRECIATE YOUR REAL VALUE?
ARE THEY RECOMMENDING YOU?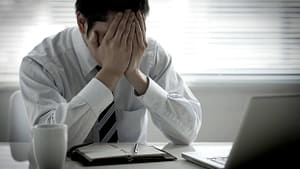 If you are in Sales or a Marketing department or if you are a business owner or if you just have any product or service to sell, we should both think together about this new paradigm.
It will be very familiar to you that we all were taught to sell by developing our communication skills, by improving our pitch, learning negotiation skills (even in Harvard like me)  and by using the famous "follow up" funnel.
It was all aboit a planned statement of emails, calls, presentations, follow up calls and emails,..
Unfortunately, we all were spending most of our time chasing our prospects, talking about us and trying to persuade them.
At that time, we used to spend more than 70 % of our time talking about the arguments of our product or service and focused on the best "CLOSING DEAL" method.
Therefore, and just  as a compulsory part of our routine, try to get some connection with our customers for pretending that we were taking care of them by asking them some personal questions or things like that.
Most of my colleagues, keep on selling by being pushy, based on the idea of being agressive as the best way of being in their prospects´top of mind.
Consequently, the majority of them come to me with not too good results . They are expecting to find a better way to be selected, to be part of the list of winners that are closing sales, marketing well and being successfull one and everytime.
In my next post, I will explain you about the secrets of the NEW "CUSTOMER CENTRIC" ERA.. and you will be able to learn how to market more effectively, attract new customers and become more succesful !
If you are of those that love to build good and strong relationships, you would probably love to read this other post that I wrote about the importance of building your team  (I´M A TRUE TEAM BUILDER).
Please leave me some comments below. I would love to read what you think and if you liked this post, share with some people that could also enjoy it. It will be very motivating for me to keep on writing for you.
Thanks for your time and LET´S KEEP ON LEARNING TOGETHER!
All the best,
Marcos del Pilar
Marketing strategist | Author & Speaker | Leadership & Coaching Expert
MBA Sales & Marketing| Masters Sport Management| Padel Master