It´s all about how she can make others shine.
Reflecting on the importance of people you love and how they can impact in your life
Let me introduce you to the most important person in my life. Her name is Karol and today is her Bday.
Help me make her day and congratulate on instagram @karolinaverona  as a special way to surprise her. I promise that she deserves all the good things in the world to happen.


SHE IS NEVER IN THE SPOTLIGHT… because she is always too busy making me feel comfortable and supported. She is usually more concerned about making me and everyone shine that she has no time to show up in the pictures… but I need to tell that she has more credit than anybody else since she is the total reason of me to work so hard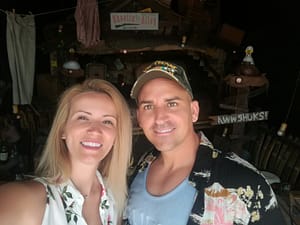 SHE HAS ALWAYS THE BIGGEST SMILE FOR EVERYONE. That´s probably the reason whay se has so many friends and people that loves her so much. There is no way that you look at her and you don´t find a big smile and her eyes shining as much as  a bright SUN.
Therefore, SHE BECOMES AN ENERGY FOUNTAIN for everyone. I can tell you that if you have a bad day, you only need to call her to absolutely change your mind by making you laugh and realizing that life is too beautiful to be even a little  concerned today.
Karol, I perfectly understand why you are so important for so many people…
And I just want to contribute today by putting it on paper, to tell you how much I love you, how much we all admire you and how important you are for me and for everyone you have around.
HAPPY BIRTHDAY, MY LOVE!!!
Do you need a Hero?? I found mine some time ago…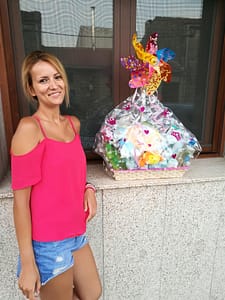 With so many efforts to do everyday in my life, I am really lucky to have her by my side. 
She´s my hero, my love, my best friend, my support, someone that you can always trust and that person that will always be pulling you up no matter the circumstances.

I still remember some difficults decisions that needed to be made in my life…  and she was the first in the line to support me.. even when that decisons would probably hurt her and would make us be apart for a while again.. 
Honey, I need to make you know that I am perfectly aware of so many difficulties you have pass through because of me..because of my dreams. But I also need to tell you that my dream is you.
Today is your Bday… but you´re my gift everyday.
Speaking of what… just tell me something… DISNEYWORLD? UNIVERSAL? BAHAMAS??  Just let me know, ok??
Can´t wait to see you again as soon as I can.. Last effort, my beutiful blonde… We´re closer and closer.. Last 30 days to make our dream come to reality..
Happy BIRTHDAY, my love!!  Thanks for everything you give me everyday.. I love you so much!!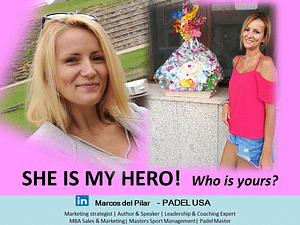 Looking forward to hearing from you in the box comments below!!
All the best,
Marcos del Pilar
Marketing strategist | Author & Speaker | Leadership & Coaching Expert
MBA Sales & Marketing| Masters Sport Management| Padel Lover