CHASE OR DESERVE? YOUR PROSPECTS HAVE IT CRISTAL CLEAR
A new world in Marketing and Sales is coming for Padel and every business: CUSTOMER CENTRIC companies will win it all.
Learn how to market more effectively, attract new customers and become more succesful !
If you are a Manager and a Business Owner and you are focused on Marketing and sales, this article is for you. A new world in Marketing and Sales in Padel is coming!
In my previous post, we discussed about the "old style" Marketing & Sales method and how things have changed a lot.
You can read "5 mistakes to avoid to be successful in Sports Marketing and Padel" here :
5 mistakes to avoid if you want to be successful in Sports Marketing and Padel
There is a new paradigm that will bring lots of good moments to your company if you have commitment enough to put your customers first in every single decision you make.
This is a new moment where the best way to compite is simply by offering more value than others.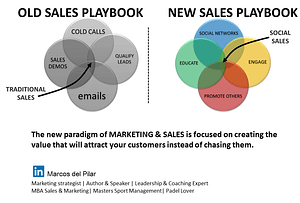 And you will say… Ok, but.. HOW CAN I DO IT? WHAT IS THE WAY TO BE IN THE FRONT LINE? HOW CAN I BE SELECTED? The path is simple… (simple does not mean easy…). Yo will have to work, be persistent, determined and 100 % focused but I promise that it will be very worth it.
Here you have some clues that hopefully will help you to start:
First of all, you NEED TO BE FOUND so make sure you have, at least, the minimum exposure on your website, social media and as much spaces as you can.
Then, try to CREATE VALUABLE CONTENT that perfectly shows your big promise and why you are different than others.
Become an EXPERT. It means that you should be improving yourself everyday as much as you can as the perfect way of bringing more value and better solutions to your customers.
Then, BE ACCESIBLE. Show yourself  as a person you can trust in and would be worth it to work with.
If you realize, the rules have changed a lot. It´s not about the arguments of your product of service any more.
think about this… If you are having that meeting, it´s because your prospect is interested in buying…  and by being in XXI century, with cellphones everywhere…
Don´t you think that if you are having that meeting is because your prospect have already reviewed all your arguments and your competitors ones?
What is definetely going to make the difference is that you really DESERVE the deal because you have become an expert in your area,
You are someone that offer confidence and you have been offering value (by content most of the time) in advance.  That´s why you are now sitting in front of your prospect, he came to you (instead you chasing him) and he will not be negotiatiing your prize and conditions.
The prospect will appreciate your value and will look for you because he want to work with you.
Do you need some ideas? Vistit my LinkedIN profile and hopefully you will find something helpful: MARCOS DEL PILAR LinkedIN Profile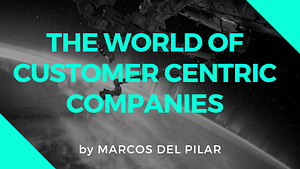 WOULDN´T IT BE NICE THAT YOUR PROSPECTS WOULD LOOK FOR YOU ALL THE TIME?

It´s up to you. We all need to adapt to the new world. The a way of  of doing MARKETING and SALES. I encourage you to try…  You will be much more succesful and you will enjoy the trip.
If you think that I can be helpful somehow, just let me know.
The next step, of course, would be HOW TO RETEIN YOUR CUSTOMERS nad how to build long-term relationships… Let´s talk about it in the future..
If you are of those that love to build good and strong relationships, you would probably love to read this other post that I wrote about the importance of building your team  (I´M A TRUE TEAM BUILDER).
Please leave me some comments below. I would love to read what you think. and if you liked this post, share with some people that could also enjoy it. It will be very motivating for me to keep on writing for you.
Thanks for your time and LET´S KEEP ON LEARNING TOGETHER!
All the best,
Marcos del Pilar
Marketing strategist | Author & Speaker | Leadership & Coaching Expert
MBA Sales & Marketing| Masters Sport Management| Padel Master