We can lead our teams from distance into good vibes, courage, faith, strength, and passion. Find below 6 keys to lead your team from home with the new TELE LEADERSHIP which we will need to adapt from now on.
We may need to keep our team's spirits up.
In addition to that, there are some things we need to consider for them to keep engaged with our goals and the company's ones.
Do your best to understand their interests and main priorities first. They all are people that probably have their own fears and many things to take care of.
As a consequence, you will become more empathetic and authentic and you will connect based on who you all really are. Authenticity is key.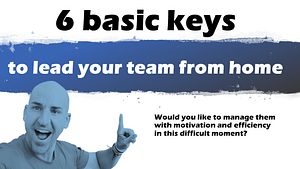 Here below you can download a PDF. I really hope it can inspire you:
I usually help TENNIS & PADEL Managers and Owners to be successful in their business. Make sure you share this document with them if you consider this to be interesting and helpful for their clubs as well.
Whether you are involved in the sports industry or not, you will find it very easy to apply these strategies to lead your teams.
In addition, you might probably love to know more about leadership and how to help others.  If you are of those that work hard to achieve your best version, you would love to read these other posts below as well: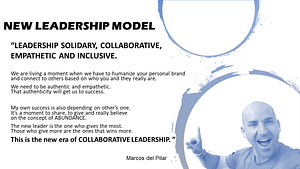 We have a big responsibility to pull spirits up and help others to achieve their best no matter the circumstances.
Above all, we can be the leverage and the mean for others to have a better life and achieve their goals. In their success is also ours.
In conclusion, there is a new era of leadership (MEGA LEADERSHIP, SOLIDARY LEADERSHIP, COLLABORATIVE LEADERSHIP). It explains that the more you give, the better you become and where the winner is the one that definitely gives the most.
In addition to all this, are you willing to EXPLORE A WORLD PLENTY OF OPPORTUNITIES?
PADEL is a new business opportunity in the USA. We are already applying our expertise in helping MANAGERS & BUSINESS OWNERS to make more money! 
Please leave me some comments below. I would love to read what you think. and if you liked this post, share with some people that could also enjoy it. It will be very motivating for me to keep on writing to you.
Thanks for your time and LET´S KEEP ON LEARNING TOGETHER!
All the best,
Marcos del Pilar
Marketing strategist | Author & Speaker | Leadership & Coaching Expert
MBA Sales & Marketing| Masters Sports Management| Padel Master