Here is my challenge for the next days. From tomorrow on,  I will fill up my thoughts with 10 days of total inspiration.
¨ My mission is to inspire others to reach their full potential.¨
I am very fortunate to have an amazing group of friends that inspire me every week. We have incredible meetings where we share our thoughts and some interesting and inspiring content about different topics.  Then I considered it interesting to do something like this beyond my¨golden group¨ to help others to have the same stunning feeling that I have.
That´s how I came with the idea of building a gallery of videos that helped me somehow.
But first, I want to thank my friends ANDY, SCOTT, GEORGE, and ZOE for your inspiration and the great moments that I am spending with you,
You get me inspired and as a thankful person that I am, this is firstly a tribute to you. Thanks for our ¨green days¨together!
From tomorrow on, I will share with you 10 magnificent VIDEOS that hopefully will help you as much as they did to me.
ENJOY THEM!  There is a world of opportunities out there!  Let's take this journey together!
I would love to know your thoughts about how to get the world inspired!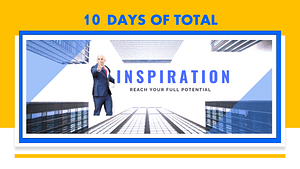 Here below you can see the entire playlist. I Gonadotropina humana australia, los mejores esteroides para adelgazar really hope it can inspire you:
Would you love to read all the posts about INSPIRATION? Click THIS LINK to follow them all.
If you like posts about LEADERSHIP, click THIS LINK to enjoy some of mine. I really hope you like them.
You can also SUBSCRIBE to my LIST HERE. I will do my best to keep you posted about my improvements.
I usually help TENNIS & PADEL Managers and Owners to be successful in their business. Make sure you share this playlist with them if you consider this to be interesting and helpful for their clubs as well.
Whether you are involved in the sports industry or not, you will find it very easy to apply these strategies to lead yourself and your teams.
In addition to all this, are you willing to EXPLORE A WORLD PLENTY OF OPPORTUNITIES?
PADEL is a new business opportunity in the USA. We are already applying our expertise in helping MANAGERS & BUSINESS OWNERS to make more money! 
Please leave me some comments below. I would love to read what you think. and if you liked this post, share with some people that could also enjoy it. It will be very motivating for me to keep on writing to you.
Thanks for your time and LET´S KEEP ON LEARNING TOGETHER!
All the best,
Marcos del Pilar
Marketing strategist | Author & Speaker | Leadership & Coaching Expert
MBA Sales & Marketing| Masters Sports Management| Padel Master