OFFICIAL PADEL CERTIFICATION IN THE USA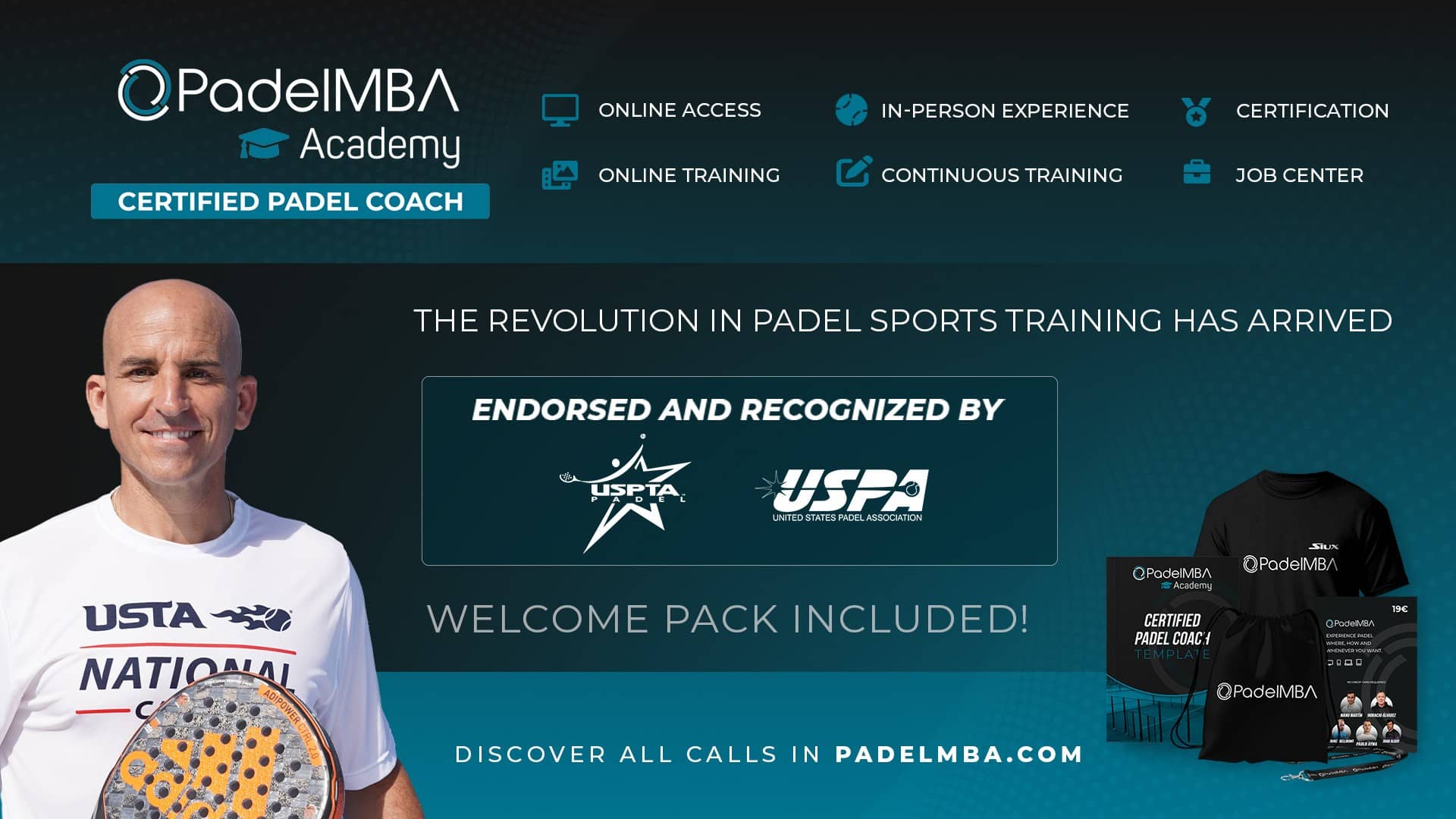 The United States Professional Tennis Association (USPTA) has partnered with MARCOS DEL PILAR and PADELMBA to offer USPTA professional Padel certification.  This Certification program is also recognized and endorsed by The United States Padel Association (USPA).
Marcos del Pilar and PADELMBA are dedicated to promoting Padel in North America and worldwide and believe that the growth of the industry will come from the inclusion of Padel in racquet sports facilities, increasing participation, membership, and sales. They are the world's leading experts on Padel Education by offering professional certifications, a complete Padel educational and training program, online courses, and a U.S. support team that will drive your business to new levels of success.
Coaches will benefit from the extensive teaching experience of USPTA Master Padel Professionals and the unique mentoring approach of this program. As the quality of teaching improves, the value of the Padel coaches' contribution to the industry and the sport of Padel will increase.
By attending our Padel certification courses, you can expect a vigorous on-court teaching and learning experience, including detailed teaching and feeding techniques, video review, access to online videos, and an extensive Padel resource manual and templates, plus much more that will improve your skills and raise you to the next level.
PadelMBA is the platform where teaching professionals perfect their knowledge and teaching methods. The developed methodology pushes professionals to complete specific Padel training techniques in all areas of the sport.
We offer 4 different levels of certification depending on the professional's performance, proficiency, and experience in several 2-day, 15-hour courses.
LEVEL 1-2: Padel Professional (Certified Padel Coach)
LEVEL 3: ELITE Padel Professional
LEVEL 4: MASTER Padel Professional
We encourage all racquet professionals to be introduced and certified in Padel through the USPTA!
For additional information about upcoming certifications, visit https://padelandsuccess.com/certification/ or click HERE
About your USPTA Master Padel Professional and his team
Marcos Del Pilar is a former professional tennis and Padel tour player with many years of tournament playing and coaching experience. He has also over 25 years of expertise in Padel club management and holds several MBA's in Sales & Marketing and a Master's Degree in Sports Organizations & Events and a Master's in NLP & Coaching. He is Director of Padel at the USTA National Campus as well as the President of the USPA (NGB for Padel in the USA).
He has been Head Coach for TEAM USA in the World Championship and for other countries in different international competitions.
Marcos has an extensive experience in the sports business, marketing, and brand management. His enthusiasm, skill, and knowledge of the sport will push you to learn and have fun teaching Padel while understanding the business model to make your project very profitable right away.
Marcos is selecting the best players and coaches in the country to expand the Certification programs in the USA
There are some different courses available as listed below.
* CERTIFIED PADEL COACH (For Level 1-2 Certification depending on Performance)
* CPC PLUS (For coaching High- Performance and Competition players)
* CPC KIDS (Specialized in Kids and Juniors' education)
* CPC MANAGER (Specialized in Management for Directors and Biz owners)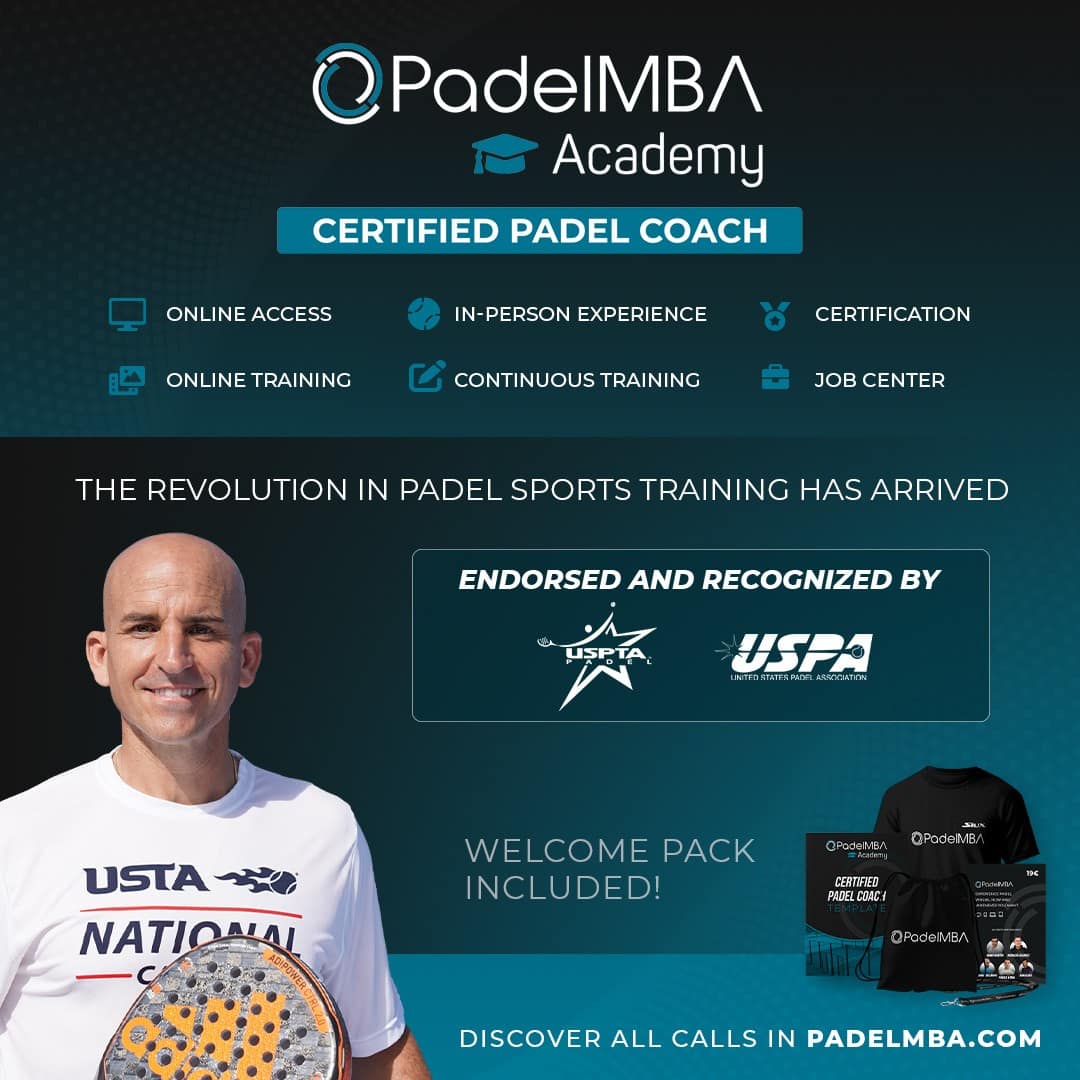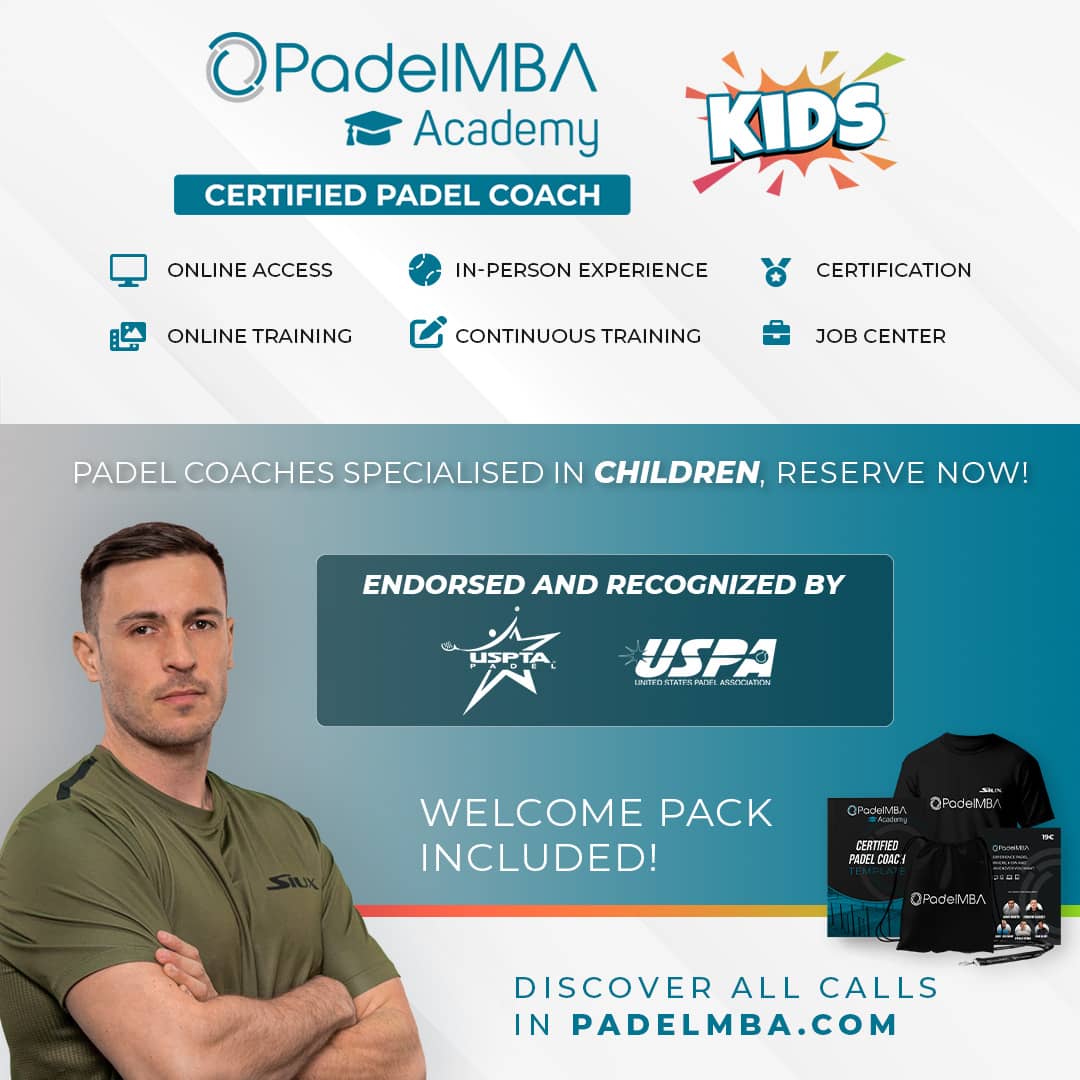 CLICK HERE TO SIGN UP FOR THE UPCOMING CERTIFICATIONS IN THE USA!
Visit our partner's websites: PADELMBA, USPTA, USPA
If you are interested in becoming a better player, you can TRAIN LIKE A PRO! with our special Camps and High-Performance programs.
CLICK HERE for more info!