Marcos del Pilar – PADEL USA: Encourager, joy-spreader, speaker, team builder, and business growth strategist
MBA Sales & Marketing | Masters in Sport Management | Coaching & Education Expert | Entrepreneur |
Life & Business Strategist|NLP & Coaching Masters | Conference speaker | Digital Marketing Masters
BA (Honors) in Advertising & Public Relations with several MBA´s and Masters in both Sports Marketing and Sports Organizations and Events since he worked as Senior Executive Director in Sports multinationals during nearly a decade where he developed an extensive and successful career in sales, marketing and sponsorships always through a highly evolved business vision. Disruption and Creativity are part of his DNA.

Former Tennis and Padel  PRO PLAYER and PRO COACH. He has +25  years of experience coaching and managing Racquet Sports facilities. 
He is one of the best INDEPENDENT CONSULTANT in Padel, working with some of the world's most exclusive investment groups.
TRAINER OF TRAINERS FOR TENNIS & PADEL COACHES on behalf of different international institutions. He is now in charge of the PADEL CERTIFICATION in the USA in partnership with the leading entities USPTA and the USPA.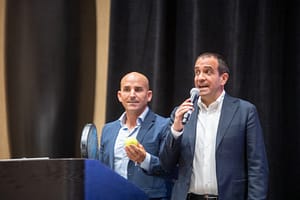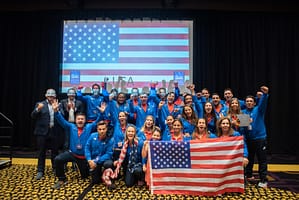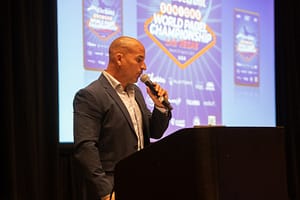 * President of the USPA (United States Padel Association).
* Director of Padel at the USTA National Campus (United States Tennis Association)
* USPTA 2022 Professional of the Year for Central Florida award.
* Comissioner in PRO PADEL LEAGUE in North America.
* USPTA Master Padel Professional, running the worldwide PADEL CERTIFICATION in the USA (more than 250 certified Professionals in North America).
* TEAM USA Head Coach in PADEL WORLD CHAMPIONSHIPS QATAR in 2021 and DUBAI 2022.
* Speaker at different International Conferences and author publishing periodic articles in National Magazines. Very strong presence in Television, Radio, newspapers and social media promoting the growth of Racquet Sports.
* Key leader to bring the first time PADEL WORLD CHAMPIONSHIP in the USA with more than 600 players and 32 different National teams in Las Vegas, NV as well as some International Padel Tournaments in the USA.
* Author of the online program PADEL MASTER Vol.1 with PADELMBA
As Director of Padel, Marcos sets up the standards of Industry excellence in the country and brings more and more unique users to the community by putting together very innovative programs, Leagues, and Tournaments. Thus, dramatically increasing participation and non-stop excitement about Racquet Sports.
USTA National TAG member (Cohort Program) and very active in different volunteer actions with several Foundations.

His Padel methodology, tactics, and techniques, make him the best in class to run the educational Padel program and to settle the base for the best Padel club management methodology.  His energy, enthusiasm, skills, and knowledge of the sport will make everyone love the sport and will push the industry up in the country.

Since he has been in several countries starting Padel projects, he is the perfect person to promote and grow  Padel throughout the United  States by means of building and managing clubs, big events, sponsorships, and road shows.

His big expertise in Management and Marketing and his evolved business vision with connections worldwide will make a big difference in any project he will get involved in. His inner leadership will make everyone get absolutely engaged with future goals.