PRO PADEL LEAGUE OFFICIALLY LAUNCHES IN US & CANADA
The Pro Padel League (PPL) is North America's first professional Padel league and is excited to launch a high-octane team competition in the world's fastest-growing sport.  VAMOS!!
A totally new concept of competition for Padel teams under a franchise model (cities) to play each other while getting the awareness and excitement for the sport to a new level in their communities.
I wanted to share a beautiful initiative that we are putting together: A Padel Team league based on a franchise model like other major leagues in the USA. In my humble opinion, The Pro Padel League is the perfect approach for Padel under the American business model.
Besides some great tournaments, this initiative will create a new entire ecosystem for Padel to grow in North America by boosting the exposure and love for the sport. Players and fans will have a new platform to showcase and enjoy Padel while participation will grow in several cities under the excitement of the competition. The PPL will also increase the interest in building new facilities to absorb the demand and will create activations for brands and sponsors to land in North America. It's a total win-and-win situation for everyone.
6-8 team owners will be carefully selected for the first season, as the founding teams that will lead the growth with PPL.
We plan to get live streaming and highlights aired on National TV as well as high-quality events to showcase the sport in North America.
PPL WEBSITE: https://propadelleague.com/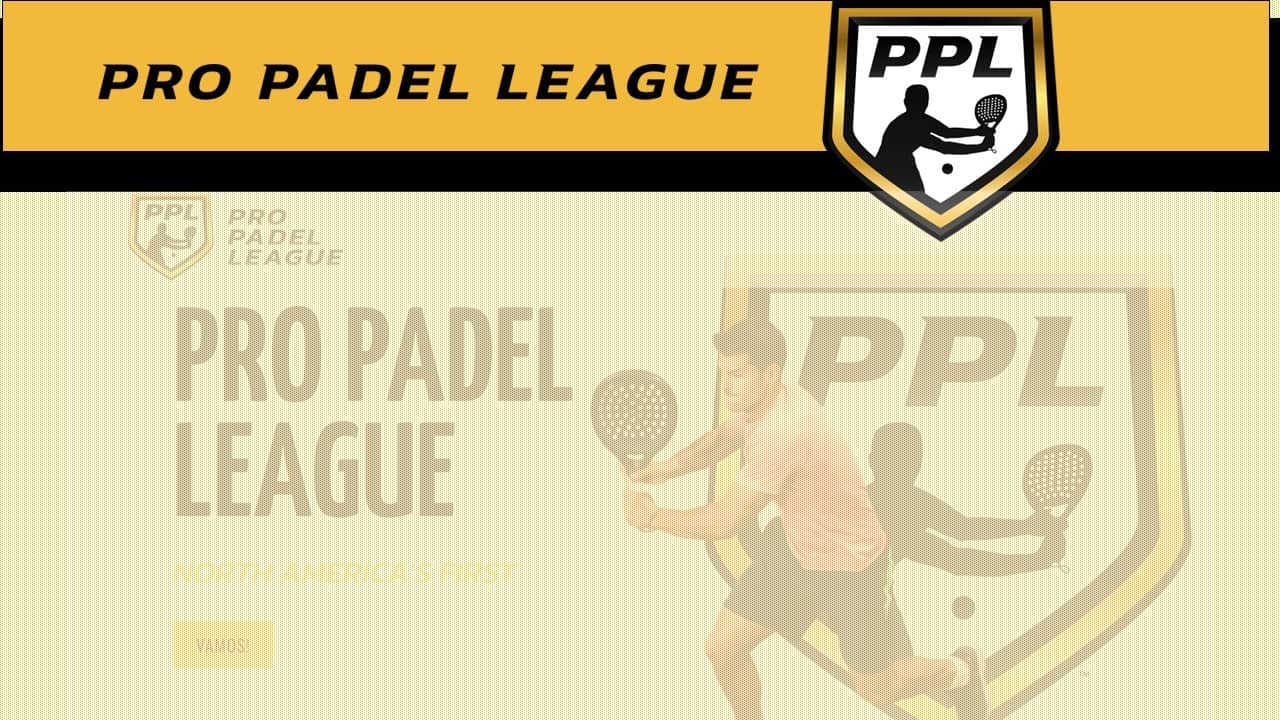 We can find many different opportunities here:
Team Owners: to be part of the next big sports trend in North America. Franchise teams have proven to be a very profitable investment in other big sports. Valuations are going higher and higher along the way and Padel has incredible room to grow in America.

Players: a completely new competitive environment where they can get paid to play while creating a platform to get major exposure. This is absolutely the next step for North America-based players to access new opportunities.
Fans/ Audience: to get a high-end competition to follow. Fans will be able to engage with players of their own city, the next generation of Padel celebrities on the continent.
Sponsors: to become a leading actor in the Padel world in North America by getting attached to the values and growth of the sport under a high-quality competition designed to be successful in the long term.
Facility owners: to build a great community of fans and customers in their areas. Those fans will become consistent and recurrent clients that will engage with their different offerings.
Broadcasters: new content to engage with your audience and monetize in different ways (TV rights, gambling, advertisement,..)
Coaches: to benefit from the big traction of the sport. That big mass of new fans will need the next generation of ambassadors to lead them into instruction and different teaching programs. A new scenario with plenty of opportunities to be explored.
We are tremendously excited about this!! Thanks again for your passion and support!! 😊
Find the LAUNCH PRESS RELEASE:
                                                                         ENGLISH VERSION                                                    SPANISH VERSION
If you want to learn more about the sport of Padel, you can join our PADEL CERTIFICATION PROGRAMS by clicking here.
PADEL CERTIFICATION IN THE USA: https://padelandsuccess.com/certification/ 
If you just simply want to read some articles about both technical/strategy advice and business model you can click HERE
PADEL ARTICLES: https://padelandsuccess.com/2022/07/20/padel-articles/